Over the years spent sliding, sharing waves and smiles around Indonesia and Sri Lanka, we came across a simple phenomenon.


We discovered that the fun factor rose the smaller the surf was and witnessed that when it was knee to waist high, surfers' stoke swelled to overflowing. Any idea of being serious seemed to have been abandoned for mischief that was so infectious that the froth flowed onto those around them. Friends rode together, hooting and hollering, smiles for miles as they paddled for the often overlooked under sized waves. Boisterous and gleeful laughter sung out whether for kooked takeoffs or perfectly performed maneuvers. No one was taking themselves seriously.


And so, the Tiny Wave Surf Club was born.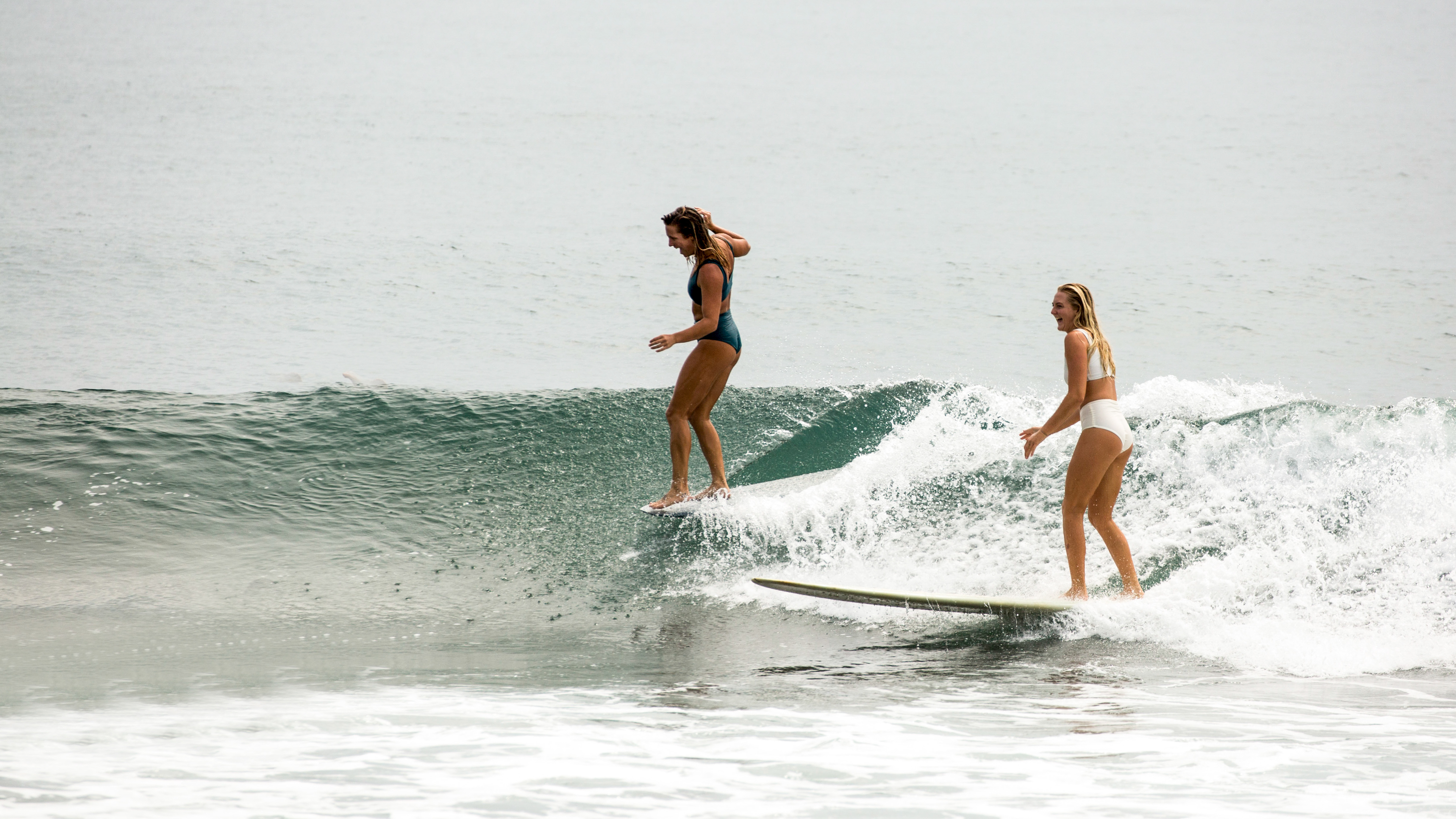 Switching roundhouse cutbacks to lookbacks and laybacks, we're here to make surfing a little less competitive and a lot more fun by building a community of surfers that slide for nothing more than pure joy.

It doesn't matter whether you're learning to surf on a beat-up old soft top or hanging heels with the best of the best. Everyone is welcome in the Tiny Wave Surf Club.

We are a community of surfers, far-flung, you will find us in each and every corner of the world. You'll recognize us, perhaps you'll identify yourself with a nod and a smile. It's this big wonderful group of people who make the Tiny Wave Surf Club what it is.
Because bigger isn't always better.